Online Check-in
If all passport information is correct, customers may print out their boarding passes once the reservation has been completed.
Passengers may obtain their boarding passes using the website check-in tab prior to departure.
Also, passengers may either print out or email their boarding passes at any time, once the reservation process has been concluded. This means that passengers go directly to the Boarding Control with their printed boarding pass and passport, where they will be validated before boarding.
Check In Here: Check in - Balearia Caribbean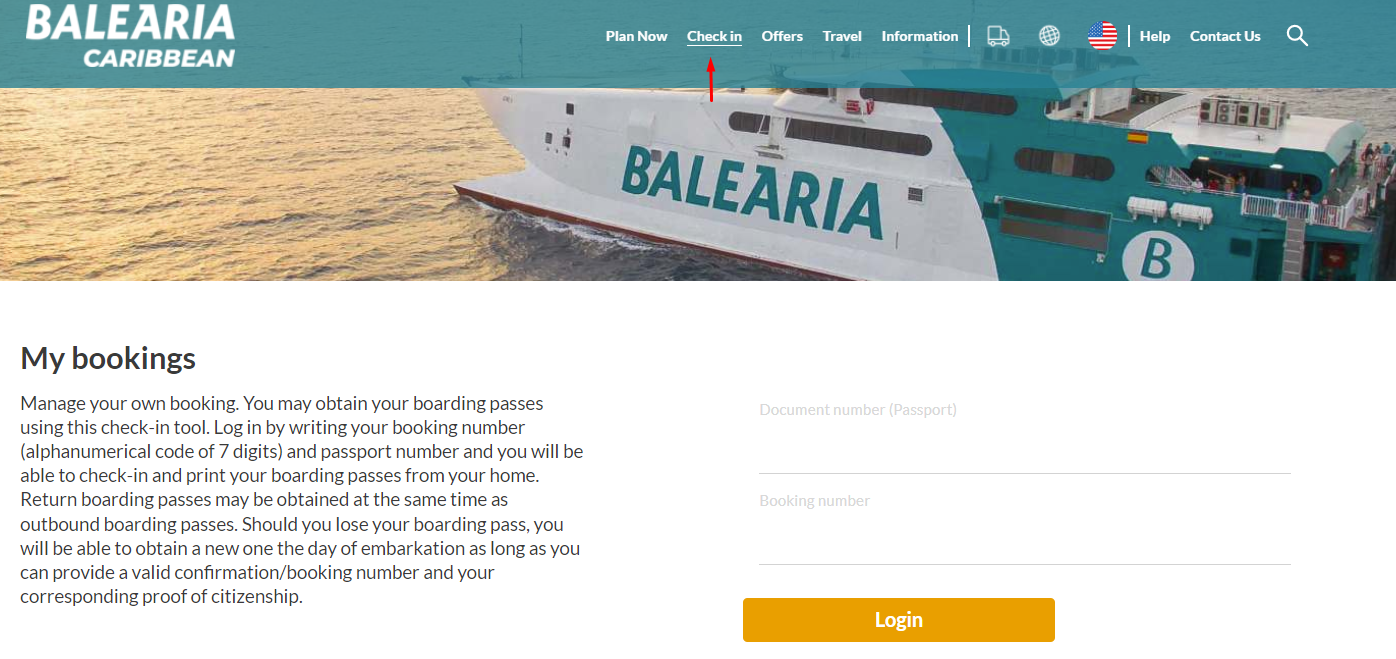 Passengers making reservations at the call center may receive their boarding pass by email.
If you didn't managed your booking with Balearia directly : contact your travel agent/agency to take boarding cards.
Return boarding cards may be obtained at the same time as outbound boarding cards.
Should a passenger lose his/her boarding pass, you will be able to obtain a new one the day of embarkation as long as you can provide a valid confirmation/booking number and your corresponding proof of citizenship.